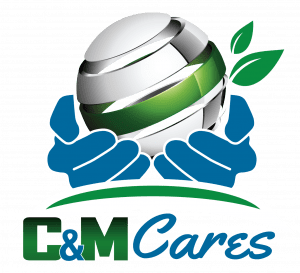 C&M cares. We actively invest our resources in the people who have done the most for us: our customers, our employees and our community.
When C&M put down roots in New Hampshire in 1979, we made sure that we were always committed to our "4C Values": Customer Focus, Continuous improvement, Collaboration & Community. Those priorities remain with us today as we lead the way in the high-precision parts manufacturing field.
Our Community
We're dedicated to giving back to the community we've called home all these years. As longtime supporters of the local Boys & Girls Clubs, police departments, food banks and children's hospitals, C&M is committed to investing in organizations that improve the quality of life for members of our community. 
We're also strengthening our community service efforts to meet the ongoing needs in the places we call home. We support team members engaging in service projects outside of work and, in 2019, we have committed to eight hours of company sponsored community service per employee. 
Our Environment
At C&M, we see sustainability as more than just a set of mandates and government regulations; we feel it's our duty to our customers and the community as a whole. Our sustainability efforts are an integral part of our day to day operations, and, in fact, help to enhance the efficiency of overall operations. These are benefits that we can pass along to our customers in the way of lower costs and higher quality.
To make our operations sustainable, we focus on oil reduction, energy efficiency and using recyclable materials in our packaging. We have a goal of reducing our carbon footprint 15% year over year by investing in new sustainability programs and technologies.  
Our People
We're committed to giving back to our employees. We invest in continuous training, top-of-the-line equipment and facility improvement each year to ensure that our team can develop cutting edge skills throughout their careers and work safely in a clean and nurturing environment.