Assembly & Cleanroom Services
Assembly
At C&M, when we manufacture sub-components for our customers, our team often thinks beyond the part. By focusing on the end user, we work with our customers to find ways to help them with precision assembly production by using our cleanroom to ensure that every assembly functions exactly as intended.
When C&M looks to manufacture a new assembly, we first have a discovery meeting with the customer to understand the component's function and how the customer would like the assembly to work. Oftentimes, the customer has internal process documentation that we discuss and edit as the conversation progresses. We then review any known issues with the assembly and regroup with our team internally to start our own process documentation that will be tested and approved by the customer. Our best success stories have come from open collaboration and pricing transparency.
Our goal is to reduce waste, eliminate quality issues, and reduce costs to our customers. We thrive on win-win projects!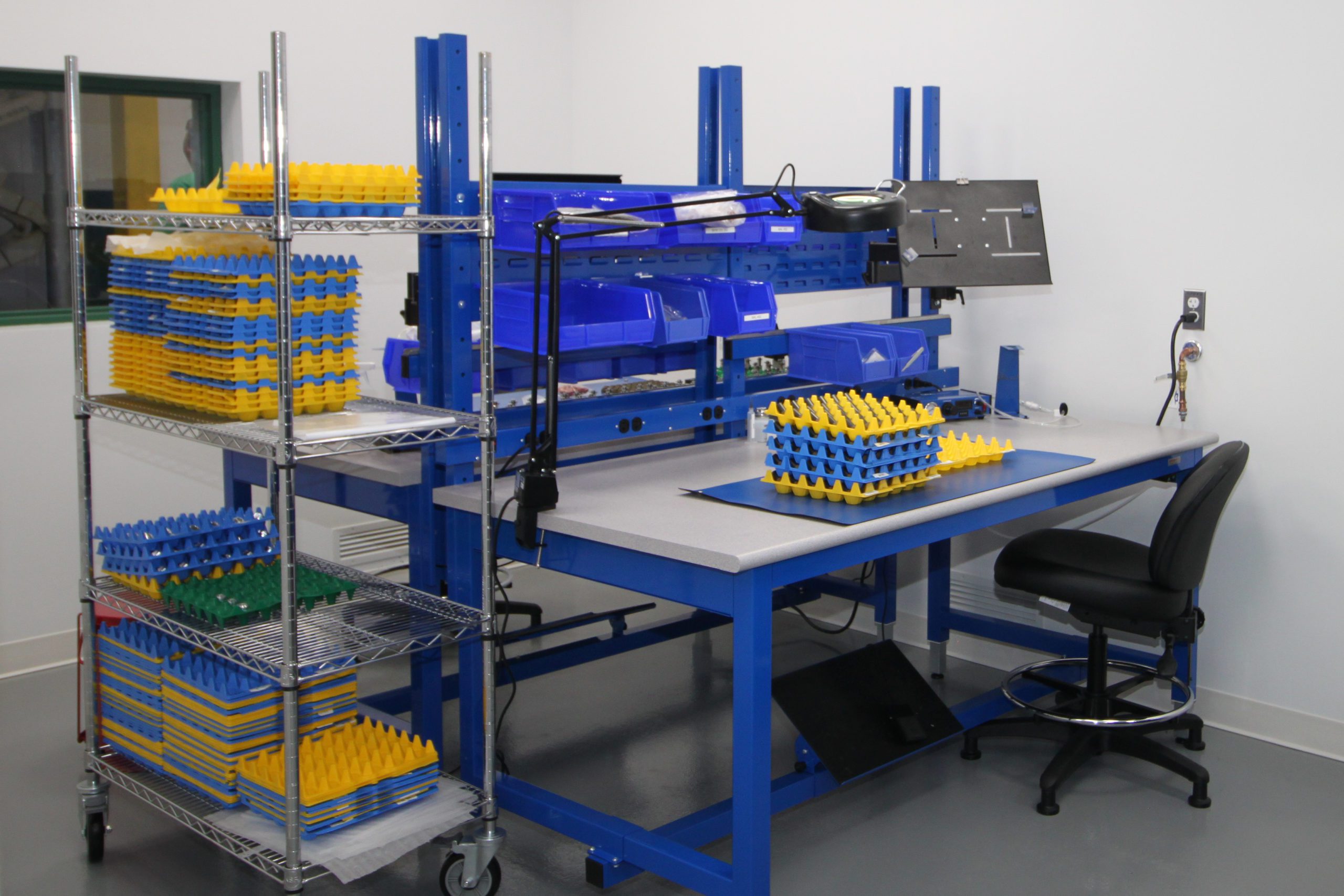 Cleanroom
Cleanrooms are essential to produce assemblies for certain markets. They are designed with considerations for structural, architectural, and application compliance in-mind, ensuring that devices are assembled in secure environments.
Our cleanroom meets Class 8 standards. We have HEPA filtration to ensure a maximum particle count of 100,000 particles (≥0.5 µm) per cubic foot. This feature allows us to deliver foreign object debris (FOD)-free parts and assemblies that meet the most stringent specifications, making us the ideal partner for our medical industry customers.