Prepared to Help You Protect the Country
When military or civilian lives are on the line, or national security is at stake, you want the best systems and equipment to counter threats on the battlefield or in other strategic locations.
Our AS9100D, ITAR, NIST and FLL certifications qualify us to manufacture optical product components, including:
Bushings

Collars

Connectors

Contacts

Fasteners

Fittings

Guides

Housings

Inserts

Nozzles

Nuts

Pins

Pistons

Plugs

Plungers

Poppets

Ringers

Rings

Rivets

Screws

Shafts

Sleeves

Stems

Thumb Screws

Tips

Touch Tips

Valves

Washers
As a veteran owned company with SOT status, our AS9100, ITAR, NIST and FFL certifications, our combination of quality parts and components, and engineering expertise helps us to ensure the superior design and functionality of:
Armor & Wearables

Ballistics Hardware

Firearms

Missiles

Radar Systems

Robotics Systems

RPG & Survivability Protection Equipment

Satellites

Suppressors Components

UAVs
To learn about our custom solutions. . .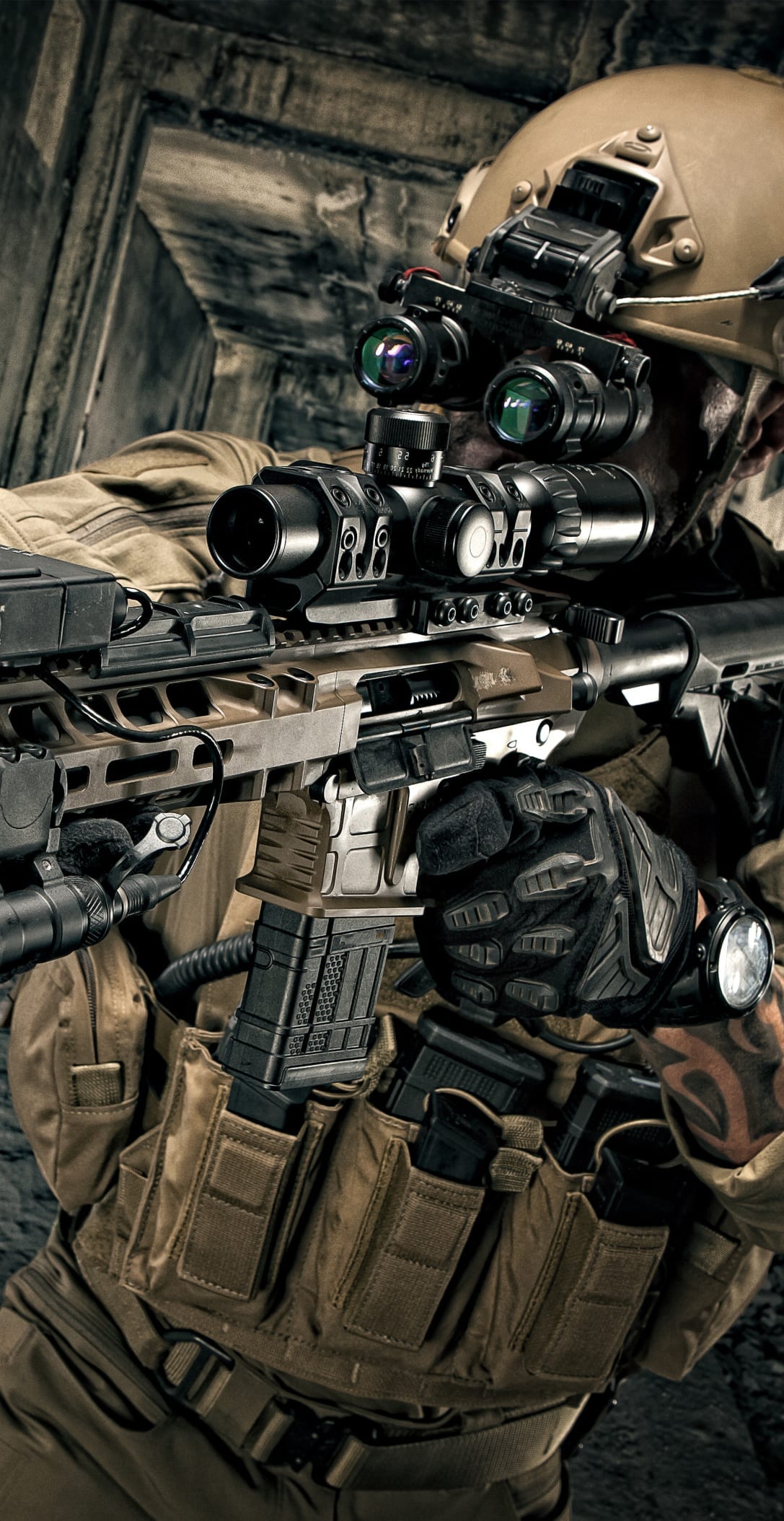 End Markets & Applications