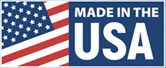 High Quality Manufacturing Solutions
---
BECAUSE OUR END USERS MATTER
350,000,000

Parts Delivered and Counting…
Your Reliable Source for Designing & Manufacturing High Precision Parts
Our Mill-Turn and Swiss Machining capabilities, along with our ability to meet your CNC Milling, EDM, Assembly & Cleanroom, Measuring requirements can make us your valuable partner.
We are very proud of the products and customers that we support. Our components and assemblies help keep our warfighters safe, improve patients quality of life, help push the boundaries of the industrial world, and are a part of the most advanced technologies being developed every day.
Our Vision is to Advance U.S. Manufacturing, One Part at a Time. We are determined to become the highest-ranking production solutions partner to all of our customers by providing our team with the necessary training and technology to drive success.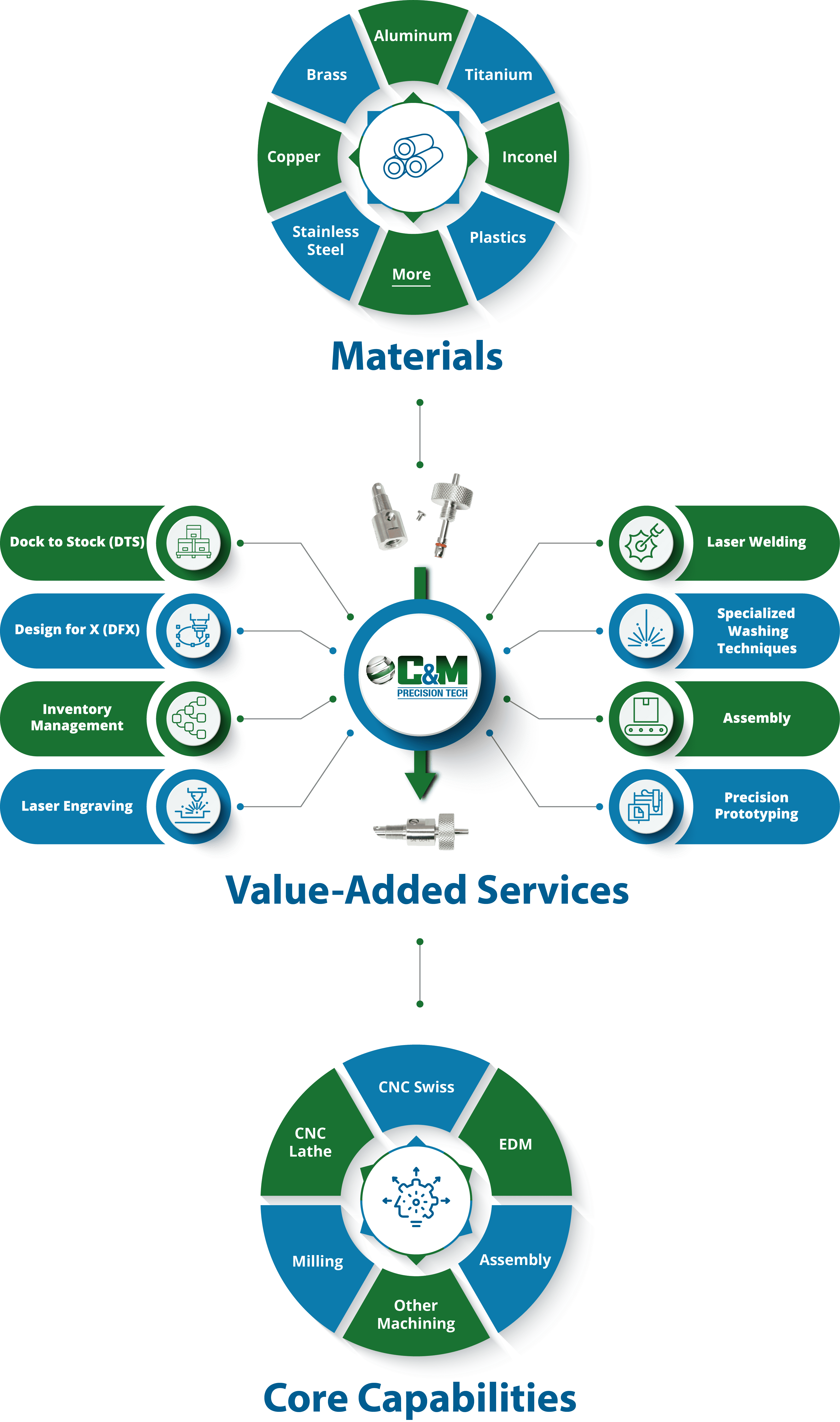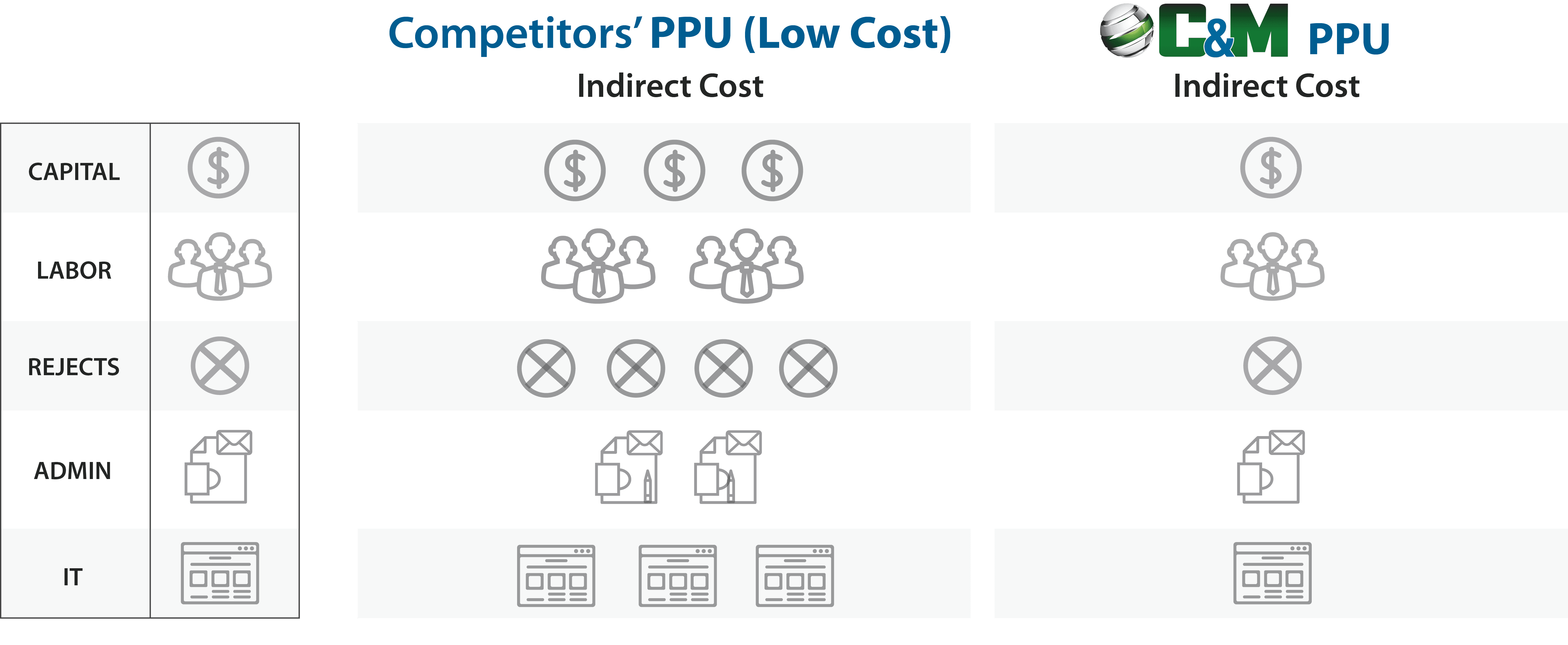 Need Parts Like These? Check Out Our Gallery
Your Partner with Care and a Can-Do Attitude
C&M Cares. Beyond our commitment to quality, we demonstrate our sense of caring by continually investing in Customers, our Can-Do Attitude, team members (Collaboration), the business (Continuous Improvement) and Community because it's the right thing to do, and because it makes us a stronger company. Those 5C Values have guided us for more than 40 years.
They remain a top priority as we lead the way in high precision parts manufacturing for applications in Aerospace, Industrial, Medical, Optics, Defense and Flow Control.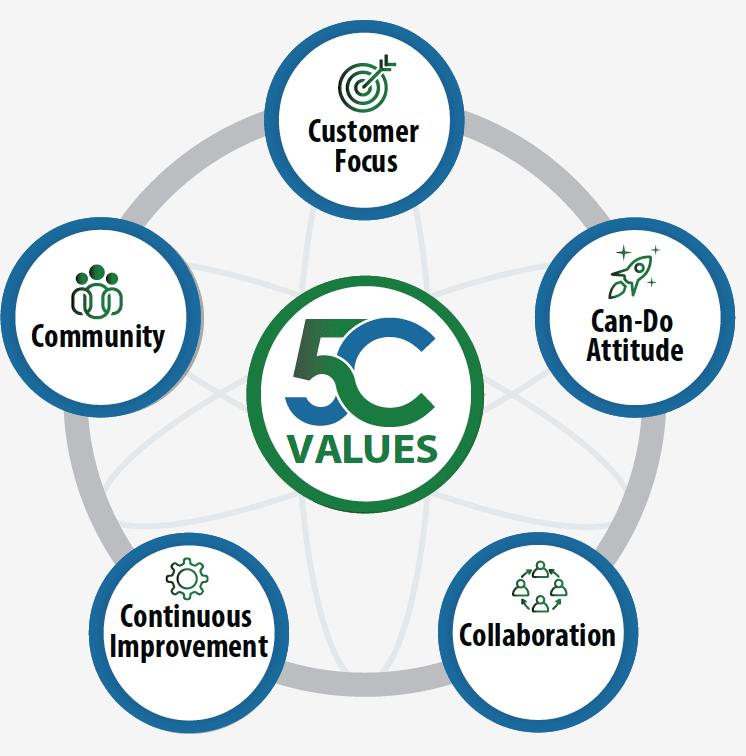 Customer Focus
Our partnerships with customers, and our commitment to their product end-users, start with supporting C&M's internal customers.
Can-Do Attitude
We will approach every day with enthusiasm and entrepreneurial spirit.
Collaboration
We build partnerships, both internally and externally, to drive success.
Continuous Improvement
We are driven to surpass what we have already achieved by providing an environment of learning and creative thinking where ideas mature into positive change and ongoing achievements.
Community
C&M Cares – We foster empathy within our team supporting our commitment to give back to each other and our communities.
See What It's Like to Work at C&M
Whether you are a machinist on the shop floor or a member of our support team, you will find that we continually invest in our team members because they are the reason our business has been successful for more than 40 years, as well as the key to remaining an industry leader for many years to come.