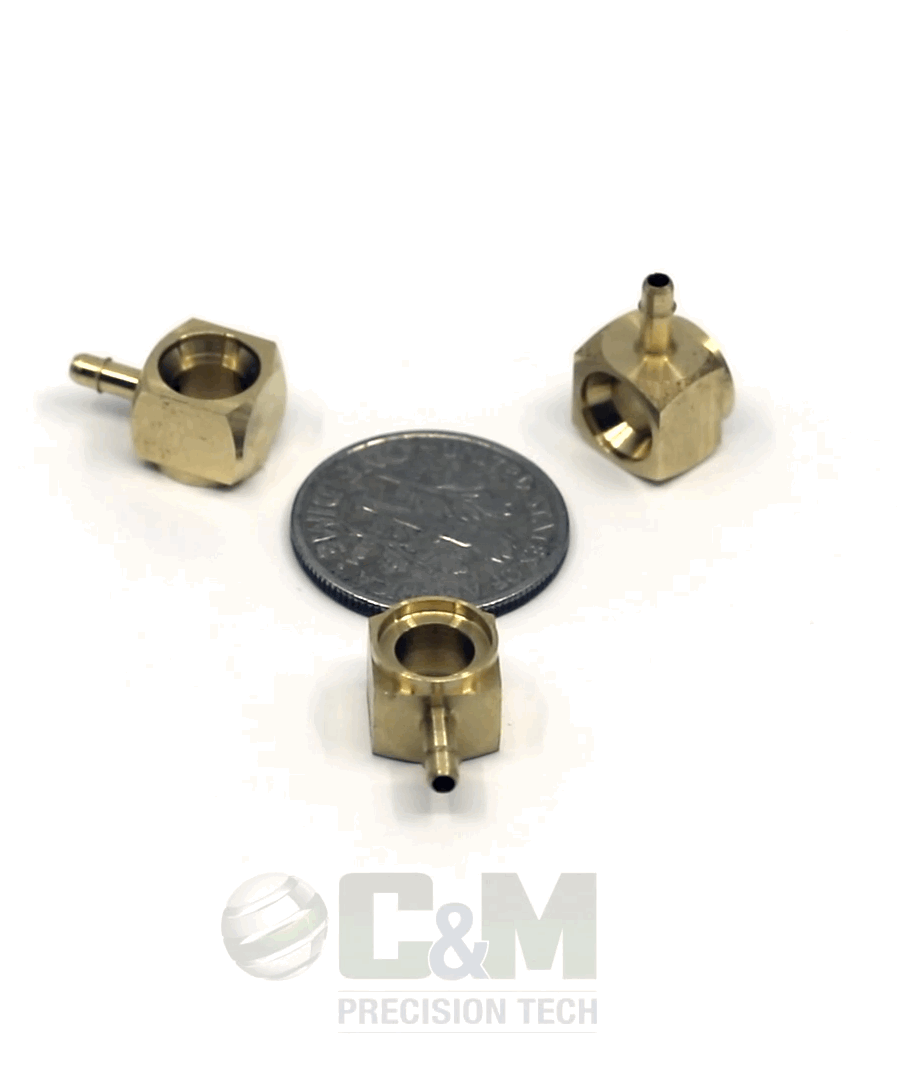 At C&M Precision Tech, we have always taken pride in supporting critical demand in times of crisis. This goes back to our efforts to support our U.S. military for satellites in the Gulf War, as well as Rocket-Propelled Grenade (RPG) protection and military optics for the Iraq War. The Covid-19 pandemic gave our team another call to action. In just 3 working days, we responded to an urgent need to support the ventilator shortage in the United States.
On a Thursday afternoon, we received a proposal for the ventilator part from a new prospect who discovered C&M by reading one of our articles in Production Machining Magazine.
We quoted the part that same day and received positive feedback. The next question was "how fast can you make them?" The C&M team worked together to swiftly develop a plan, and based on a verbal commitment, we started to act on that plan the next day.
By Friday night, we received an order for 70,000 pieces with a plea to produce the parts as quickly as possible… and we delivered!
For this project, we leveraged our "Can do Attitude", which is deeply rooted in C&M's DNA. At the heart of our strategy is the "C&M Cares" mantra that prioritizes our community, environment, and people. In fact, our mission is about "Changing the World, One Part at a Time". So, when the team heard that we could contribute in a meaningful way to save lives, there were no questions asked. Despite the pandemic raging around us, we all rolled up our sleeves and got to work to make it happen.
We had 5 machines running throughout multiple shifts and completed the total production run in 30 days!
People often ask us "Why C&M?" or "what differentiates C&M from other shops?" This is why. This is what. Our team's "Can do Attitude" and willingness to respond when we are called to action.
If you are interested in learning more about this project or our production capabilities, contact us today.
Ventilator Project Specifications 
Project Name & Description

Ventilator Project
Capabilities Applied/Processes

Design for Manufacturability (DFM)
CNC Swiss Machining
Equipment Used to Manufacture Part

(2) Star SB-16
(1) Citizen L25
(2) Citizen A20
Tightest Tolerances

±. 0005
Material Used

360 Brass
Material Finish

None
Industry for Use

Medical
Volume

70,000 Pieces
Delivery/Turnaround Time

3 days for first partial shipment
Delivery Location

Ship to the US
Standards Met

ISO 9001:2008
Level 3 PPAP

FAI
Special Packaging Requirements