Having the most advanced and versatile manufacturing capabilities is worth very little without a robust quality program. At
C&M Precision Tech
, our quality program is based on a zero defect philosophy. We employ some of the most advanced equipment and methodologies to achieve the lowest possible DPPM (defective parts per million). In support of this goal, quality training is extended to our entire team, from machine operators to the most experienced engineers.
As a result, we have at our disposal an arsenal of quality tools and methodologies; this includes multiple Coordinate Measuring Machines (CMMs), Optical Comparators, Keyence Vision Systems, Oasis Vision Systems, and a cutting edge Bruker XRF hand-held spectrometer that can quantify the composition of virtually any metal. These are just a few examples of the wide range of quality and inspection equipment that we utilize. We operate some of the most advanced and precise measuring systems available, all of which are calibrated and maintained on a stringent schedule by an outside provider, overseen by our Quality Assurance Manager.
Comprehensive in process, quality audits are a way of life, and we excel at performing in-depth root cause analysis. These quality processes are based on organized and focused methodologies, such as 8D problem solving and the use of 5 Piece Fair as a standard procedure. We also hold AS 13485 Rev: 2016, AS 9100 Rev: D, ISO 9001 Rev: 2015 certifications, and are ITAR compliant; the resulting documentation supports level 4 PPAP.
Through all of our manufacturing capabilities, quality has always been the keystone. As new and better technology emerges, we invest the capital to ensure that our customers get the best quality and value possible.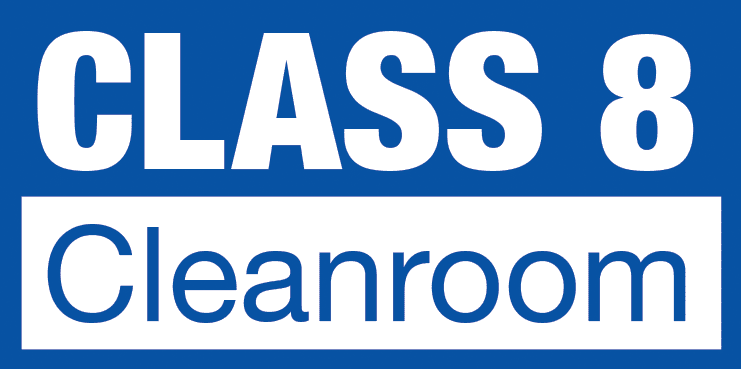 Our cleanroom meets Class 8 standards. We have HEPA filtration to ensure a maximum particle count of 100,000 particles (≥0.5 µm) per cubic foot. This allows us to deliver FOD free parts and assemblies to meet the most stringent specifications.